Home
Welcome to the Norwalk Land Trust website.  We acquire land and preserve it in its natural state for the benefit of Norwalk, CT residents, now and forever. We currently steward  29 parcels of land, about 100 acres.
Our story in a minute:  Click Here
Our latest newsletter: Spring-2018
We are looking forward to seeing you and Brian Bradley and his Birds of Prey at the White Barn Preserve,

78 Cranbury, on Saturday, September 22,  11-2 pm

Bradley astounded Farm Creek fans in 2016 with this wonderful exhibition and now they are coming back.  The demonstration with the falcons in and other raptors will begin at noon.

Fun for everyone and a memorable day

Critters from Earthplace and Wildlife in Crisis, Food, Face Painting, Games, Prizes

And the chance to walk around this beautiful site… See you Saturday!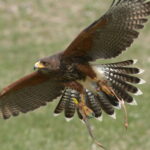 An opportunity to purchase a large tract of land, 15+acres, in crowded Norwalk happens rarely.  It's happened with the White Barn Preserve.  The clear water of Stony Brook, a beautiful one-acre pond, woodlands with majestic tall trees, meadows and wetlands – all provide an environmentally important place for you and your loved ones to visit and call yours. Enjoy the woods, breathe clean air, discover Nature.

The cost is high, but the cost of losing it is higher.  Please act today.  Thank you.

Use the button below to donate:



Or make a pledge:

Make a pledge for one, two, and/or three years  We will remind you each Fall. Minimum pledge: $25.